The effects of COVID-19 have not spared the South Boston housing market. The overwhelming majority of neighborhoods in Boston have seen a drop in rents while at the same time an increase in vacancy and availability rates. These unprecedented increases are fueled by remote learning and suburban population dispersion. The sections below will take a more detailed look at the South Boston housing supply and the available rates and vacancy rates, explaining why South Boston was insulated from this trend.
South Boston's Apartment Rental Market Concerns
The apartment rental market in South Boston has not seen as big of a decline as some areas closer to Downtown. In terms of the decrease in average rent yield since last year, the biggest declines were seen in Bay Village (-17.71%), Beacon Hill (-13.03%), Downtown Boston (-12.34%), and Back Bay (-10.37%). South Boston's rental market is unique because it does not see the same turnover as these neighborhoods closer to the area's largest Universities. Given that the student population is much lower in Southie, it's no surprise that the market was not disrupted as it was in these Downtown areas known to be student enclaves.
Nonetheless, every single unit size, from Studio apartments to 4 Bedrooms in the South Boston district, has witnessed a drop in average rent prices. The least affected property type is the 3-bedroom unit, which decreased -0.64%. There were also fairly equivalent drops for the 2 and 4 Bedrooms, at -3.49% and -3.65%. The biggest reduction in year-over-year average rent was noted in studio apartments. Overall, studio apartments in South Boston saw the 4th largest decline out of Boston's districts at -17.03% YOY. When these figures are added, they total a -5.40% drop in average rent year-over-year.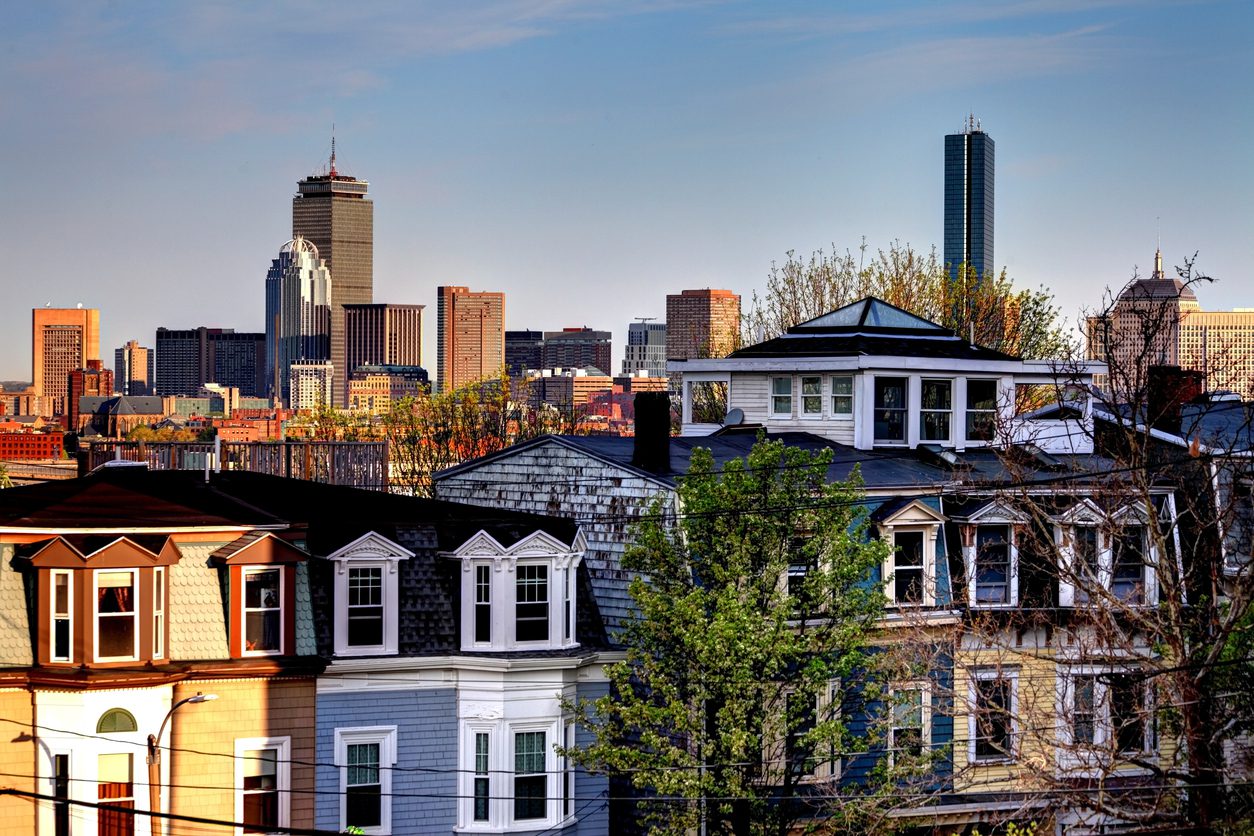 South Boston's Vacancy Rates Have Not Been the Worst Affected
The South Boston apartment inventory has not been the worst affected overall compared to the other parts of Boston. Yet, there have still been negative developments for the real-time availability rate (RTAR) and the real-time vacancy rate (RTVR). The RTAR is 3.63%, while the RVTR is 1.45%.
These real-time figures are lower than the average for all areas, with an RTAR of 11.13% and an RTVR of 4.24%. On top of that, South Boston's statistics were also lower than the RTAR and RTVR of the City of Boston and Boston's suburbs. The RTAR for South Boston was around half of the average year-over-year of all areas in Boston and about 2.9% smaller than the total RTVR of Greater Boston. When the RTAR and RTVR are translated into year-over-year change, you get an increase of +66.51% in the RTAR department and a further rise of +116.42% in RTVR.
As the neighborhood with the 8th most expensive average rent, South Boston has performed better than some neighborhoods with a more affordable real estate market. One of those neighborhoods is Beacon Hill, which has a similar average rent of $2,805 compared to South Boston's $2,876 average rent. The average rent in Beacon Hill changed by -13.03% compared to South Boston's drop of -5.40%.
Additionally, Beacon Hill experienced a much more severe increase in its RTAR and RTVR figures at 227.74% and 888.24%. This data solidifies South Boston's image as one of the most competitive places in Boston to secure an apartment. The pandemic was not able to strongly dent the South Boston vacancy rates. To provide extra clarification about the state of the real estate climate in Southie, we have compiled below a brief comparison of South Boston apartments and other neighborhoods with similar vacancy rates:
1. South Boston
RTAR Change YOY: +66.51%
RTVR Change YOY:+116.42%
Average Rent Price:$2,876
2. Bay Village
3. Dorchester
RTAR Change YOY:+85.38%
RTVR Change YOY:+103%
Average Rent Price: $2,062
4. Fort Hill
RTAR Change YOY:+22.14%
RTVR Change YOY: +77.01%
Average Rent Price:$2,694
5. Mattapan
RTAR Change YOY:+18.36%
RTVR Change YOY:+34.65%
Average Rent Price:$1,872
6. East Boston
RTAR Change YOY:+62.73%
RTVR Change YOY:+224%
Average Rent Price:$2,199