Repairing your home sounds like a big deal, but handling it well and on time can ease up your life and provide much independence. As long as one deals with basic household problems such as a leaking faucet, it is better to do the repairs yourself to save time and money. And, the rest of the complicated tasks can, of course, be left to the professionals. This article has pretty much all the information for the ones juggling persistently with operational and structural issues in their homes. Following are the solutions to some of the extremely annoying problems that you as homeowners (might) face in day to day routine –
Stinking Sinks
If you have cleaned your sink a hundred times, but it still smells as if something is rotting in there, then possibly your garbage disposal is to be blamed. A smart way to fix that is to dump a cup or two of ice cubes into it and turn on the water. Once the ice disintegrates, dump some baking soda and vinegar. The ice will help in dislodging the gunk settled on the sink blades, and the latter steps will pop out any remaining particulates stuck in there.
Exposed Pipes
Though it is not a big deal during summers, in winter months can become troublesome. Basements, laundry rooms, bathrooms, and kitchens generally have exposed pipes. The moment the temperature drops, these pipelines can freeze up and act like a nuisance. Thus, an easy solution to this problem is to install heating cables along the pipes and enjoy full-proof protection even in freezing times of the year.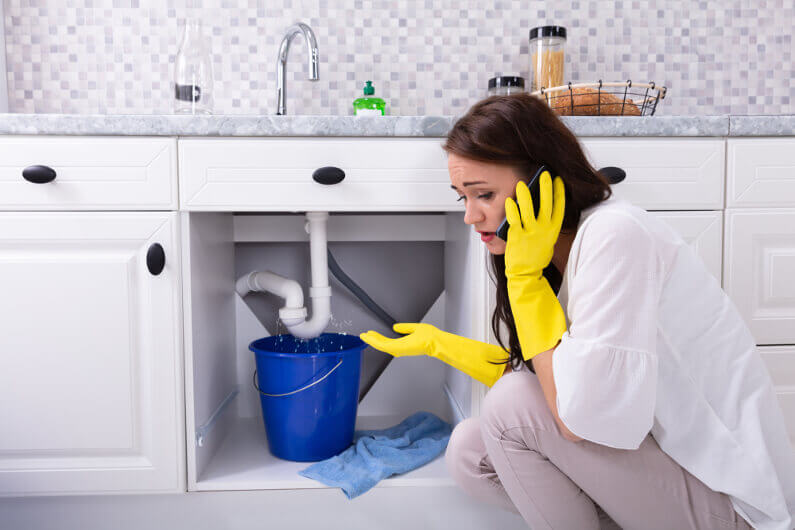 Scratches on Wood Floors
This is a common problem of homeowners who once happily installed hardwood floors but are now complaining about the horrible dents developed due to wear and tear. Well, there is nothing very significant to worry about here as you need not necessarily have to undergo a complete overhaul of your floor. However, for a large area, refinishing would be the best bet. You can hide the basic abrasions or scratches with stain markers and use paste wax to fill in the deeper scratches and gouges.
Inefficient Cooling or Heating Systems
Your HVACs may not be functioning up to the mark because of irregular servicing. So, make sure to check the maintenance schedule of the temperature control systems that you have installed in your home. Give them proper servicing as the cost and time involved in replacing them later can turn your profitable investment into a loss.
Flooding in Basements
Spring rain is amazingly beneficial for your lawn and garden but not good when it seeps in your basement walls or causes leakage there. Because light rain is enough to cause flooding in this below-ground area and gradually weaken your building's foundation, you better go the basement waterproofing way – seal in the cracks, fix a sump pump, and install a drainage system. That way, you can divert water away from the ground and successfully keep your basements dry and prevent the moisture from making its way in. You can consult expert basement contractors here.